LAW FIRM APPE HAMONANGAN HUTAURUK & ASSOCIATES
CONTOH PENUNDAAN PEMERIKSAAN UNTUK DIDENGAR KETERANGAN 
SEBAGAI SAKSI DI KEPOLISIAN
Jakarta, 15 Oktober 2012
Nomor       : 086 / AR & Ass. / Pid. / X / 2012
Lampiran    : Surat Kuasa
Perihal     : Permohonan Penundaan Pemeriksaan

Kepada, Yth:
KASUBDITUMUM
Polda Metro Jaya
Jl. Jenderal Sudirman No. 55
Jakarta Selatan
Up:
Penyidik   AKP.  TEJA SUKMANA;
Penyidik Pembantu  BRIGADIR  SURYA;
Dengan hormat,
Untuk dan atas nama Klien kami, SUWARNO BAMBANG, beralamat di Jl. Gunung Sahari Ancol Nomor 2 RT 004 / RW 001 Kelurahan Gunung Sahari Utara, Kecamatan Senen, Jakarta Pusat;
Kami selaku Penasehat Hukum berdasarkan Surat Kuasa Khusus Nomor: 071 / AR & Ass. / SK / X / 2012 Tanggal 12 Oktober  2012 (terlampir), dengan ini menyampaikan hal – hal sebagai berikut:
Bahwa Klien kami telah menerima Surat Panggilan Nomor: S.Pgl / 18577 / X / 2012 / Dit. Reskrimum Tanggal 4 Oktober 2012, yang pada pokoknya memanggil Klien kami untuk didengar keterangannya sebagai Saksi dalam perkara adanya dugaan tindak pidana Penggelapan sesuai  372 KUHP, berdasarkan Laporan Polisi Nomor: LP / 521 / VI / 2012 / Bareskrim, Tanggal  28 Juni 2012, Pelapor  an.  BENNY KARYADI;
Bahwa Klien kami sangat menghargai panggilan tersebut dan menyatakan bersedia menjalankan KEWAJIBAN HUKUMNYA untuk memberi keterangan agar ditemukan KEBENARAN MATERIL guna menentukan apakah benar telah terjadi suatu tindak pidana berdasarkan alat – alat bukti yang sah menurut hukum;
Bahwa namun demikian, berkaitan dengan kewajiban hukum Klien kami tersebut, perlu kami sampaikan bahwa Klien kami belum dapat memenuhi kerwajiban hukumnya untuk memberi keterangan sebagai Saksi di Unit I Subdit Umum Lantai II Kantor  Reskrimum  Polda Metro Jaya, dengan alasan yang patut dan wajar yaitu  adanya  kepentingan hukum yang sangat mendesak yang belum dapat ditinggalkan / diabaikan  oleh Klien kami selama kurun waktu 1 (satu) minggu ini, kepentingan hukum dimaksud adalah berhubungan dengan usaha Klien kami sebagai wiraswasta;
Bahwa berdasarkan alasan tersebut, dengan ini kami menyampaikan permohonan agar:
Bahwa pemeriksaan terhadap diri Klien kami ditunda untuk selama waktu 1 (satu) minggu, dengan demikian Klien kami akan memberi keterangan sebagai Saksi pada hari Senin, tanggal  22 Oktober  2012;
Demikian Surat  Permohonan Penundaan Pemeriksaan disampaikan, terimakasih atas pengertian dan kerjasama yang diberikan.
Hormat Kami

Penasehat Hukum


APPPE HUTAURUK, SH.            ROSMAIDA SIAHAAN, SH.


 TOGAP L. PANGGABEAN, SH.
Tembusan:
Created and Posted By:
Appe Hamonangan Hutauruk, SH., MH.
Lecturer, Advocate and Legal Consultant
Handphone: 0818964919, 085959597919, 081213502002
______________________________
HIMBAUAN PARTISIPASI:
Sebagai PEMILIK dan PENULIS artikel – artikel dalam Website https://beritahukum-kebijakanpublik.com, saya menyatakan:
Mengajak VENDOR untuk memasang iklan pada artikel – artikel di website https://beritahukum-kebijakanpublik.com dengan langsung menghubungi saya;
Mempersilahkan rekan – rekan dan khalayak umum untuk mengcopy seluruh konten yang terdapat dalam website https://beritahukum-kebijakanpublik.com. Akan tetapi sebagai ungkapan KEPEDULIAN kiranya berkenan memberikan partisipasi sukarela melalui transfer ke rekening Bank BNI No. 0263783536 atas nama APPE HUTAURUK.
Semoga dengan kepedulian yang diberikan, saya dapat terus berkarya memposting artikel – artikel yang bermanfaat bagi dunia pendidikan, masyarakat serta bangsa dan negara.
@appehamonangan68(appehamonangan68)TikTok
Salin Kode Undangan SnackVideo Appe Hamonangan Hutauruk: 873 879 381
https://www.youtube.com/channel/UCedp8eUSKI0upnkURG7TRmw
#SalamPersasaudaraan:
APPE HAMONANGAN HUTAURUK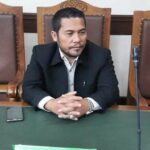 LAW  FIRM APPE  HAMONANGAN   HUTAURUK & ASSOCIATES
KETUA  UMUM  DPP LSM  KOMAKOPEPA
AKTIVIS'98